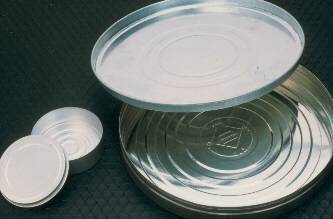 mUSAGEn
These cans are mainly used for the storage and conveyance of movie film. Aluminum cans are used for the storage of micro film.
mMATERIALn
The material of these cans is palating steel or aluminum.
[MEASURE,PRODUCTION LOT]
The standard measure of the can is as follows. We also produce cans of special specification.

VARIOUS MEASURE
VARIOUS LOT
VARIOUS MATERIAL

Furthermore, we can make silk printings and carved seal on the surface of cans.